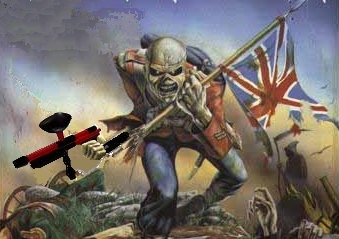 ZOMBIE SURVIVAL
4/18/2004 WASHINGTON — The Senate rejected a centerpiece of President Bush's energy policy Thursday, denying oil drilling in the Arctic National Wildlife Refuge. Senate Republicans fell 14 votes short, 54-46, of the 60 needed to break a Democratic filibuster of an amendment, offered by Alaska's senators, to open the wildlife refuge to oil companies. more
6/16/2006 The Cantarell oil field in the Bay of Campeche in Mexico was a national treasure — the third-largest oil field ever found. But after 30 short years the field's production is petering out. Future Outlook
9/19/2006 Russia withdraws approval for Shell's Sakhalin project, State oil Company: Gazprom is rumoured to want half of BP venture. Government approval for Shell's $20bn Sakhalin project was withdrawn and state-owned Gazprom was reported to be trying to buy half of the TNK-BP joint venture. Settled
12/1/2007 Ethanol : "E85 does not appear promising from a cost-benefit perspective unless the costs of ethanol production decline significantly or the price of gasoline stabilizes near $3.50 gallon," according to a Nov. 30 study from the Pardee Rand Graduate School in Santa Monica, Calif.

2/28/2007 MOSCOW--Sir Henri Deterding and British oil interests have made peace with the Soviets. A contract for a period of three years, just signed, ends the war between the British and the Soviet "ROP" (Russian Oil Products) in the British market.. more
8/12/2007 Britain: Peak Oil: The Treasury is proposing tax changes that it hopes will encourage North Sea oil and gas companies to keep pumping for longer. Companies are increasingly shutting down platforms because costs of extracting what is left in the North Sea is unprofitable. More
10/21/2007 British Petroleum Geologists in the African Congo, discovers large deposits..
10/27/2007 Local Congolese Rebel against plans for Oil Pipeline across Sacred Burial Areas.
11/4/2007 British request NATO assistance, for NEO Congo (nationals evacuation operation) removal of all British subjects from the Congo.
11/7/2007 US Marines substantially complete the NEO of British and American subjects from Congo, without resistance.
12/22/2007 British request NATO and US tactical air strikes Congo.
12/24/2007 0600 Reuters News: British Peacekeepers in Congo suffer losses from American Air Strikes.
12/24/2007 0615 BBC: British Prime Minister condemns US intervention in Africa.
12/24/2007 0616 United States announces financing for a Pan-African pipeline construction and security.
12/27/2007 Returning US citizens report chaos and cannibalism in Congo...
12/27/2007 The Brits announce that they will support the security operations regarding Oil Production and Pipeline construction in Sub-Saharan Africa.
Commentary: In what has increasingly become an oil starved world, a resource grab continues on what may be one of the largest deposits of oil left to be exploited. The Congo Fields, while small by comparison to Prudo Bay: Alaska, 1979 and the North Sea deposits: Britain. These Congo fields have the potential to keep either the US or Britain in Oil for another 5 to 7 years.
Publicly, This is a joint venture to secure and refine the Congo Oil.
Secretly this is a race for the oil, and the loser will see it's economy fall into depression, and it's people shivering in their unheated homes.
The American General is

Bill Bones

Strategist, with 10 years specializing in low intensity Jungle warfare.

The British General is

Scott Olding, Defending Champion.

A Superb Tactician with a flare for motivating substandard troops.