P
aintball is safer than bowling
.
Paintball is very safe, we make it even safer by:
Equipment: our paintball guns shoot the balls at under 280 feet per second. Our paintball masks have two sizes, adult and child, and our goggles are double paned to prevent fogging. We provide body armor.
Staffing: Our Refs are ex-military, so we can make sure that all safety rules are rigorously enforced and obeyed .
using high quality paintballs that fly straight and break easily.
----------------------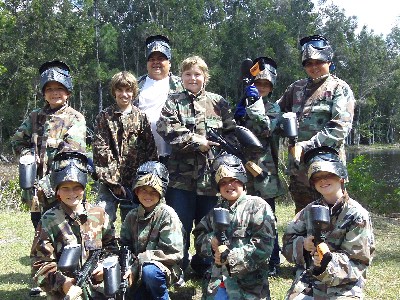 Birthday Paintball Party
Ages 10 and up!
We have over 20 years of experience in working with players as young as 10 years old.
We know how to keep your party: Fun, Fair and Safe.
--------------------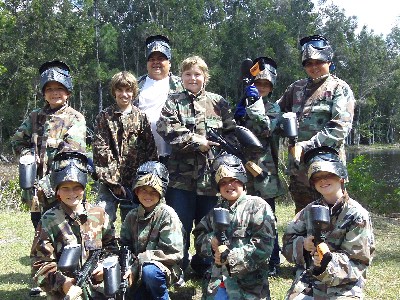 Church, and Youth Groups
Church and Youth groups are our most loyal customers. Many groups play 4 or 6 times per
year.