Weekend Big Game Scenario
Road to Baghdad
II
April 16, 17,18 2010

Teams that are expected to attend:
| | |
| --- | --- |
| Sabotage | Trespassers |
| Vandals | Alpha Dogs |
| Scorpions | Young Guns |
| Lock On | Bad Company |
| Silent Corps | P.C. ROTC |
| Swamp Rats | |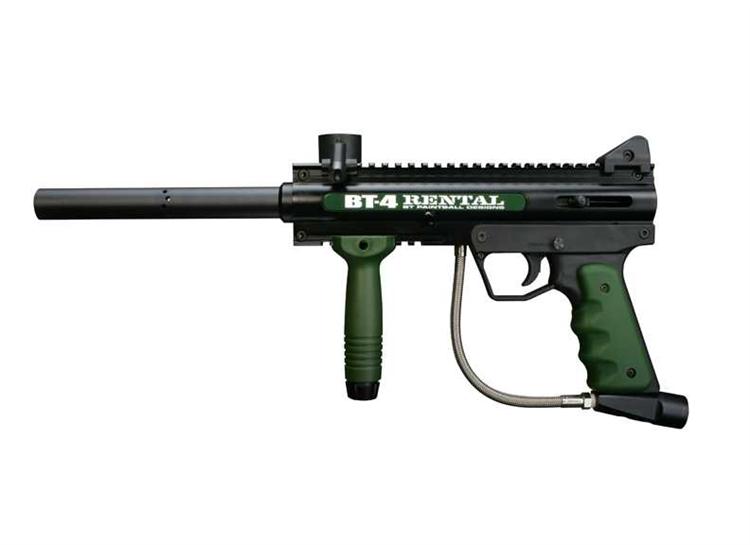 You do not have to be on a team to participate, half of the teams will be on each side, and unaffiliated players used to even up the strengths.
We have added 30 New BT-4 Markers with Air, to our
Free Rental Gear Supply, first come first served.
This will be a two day scenario featuring tanks supported by infantry as they attempt to capture objectives.
Both teams will be provided with 3 walking tanks. There will be four objectives requiring coordinated movements between tanks and infantry. This scenario will require strong offense, defense and timing. At times, forces will be leapfrogging opponents to secure objectives. You may bring standard paint grenades.
We will have 8 ounce BT grenades for sale.
For this event, we strongly recommend watches and walkie-talkies.
Re-Entry: There will be a continuous reentry every 15 minutes for four hours.
Re-entry areas have been enlarged and better fortified.
Also Generals will be allowed to lead Helicopter Re-entries to anywhere on the
field except enemy's safety area. Only one helicopter will be in use at a time.
Decision on Night Game will be made, by the Generals, on Saturday after the Day Game.
Both Saturday and Sunday, Start time at 10AM. Due to the longer daylight hours we will increase the game time to two, four hour blocks on Saturday.
Approximately 2PM: One Hour lunch, (Great Concession stand open all Day)
Sunday we will play two, three hour blocks, lunch at 1pm, restart at 2PM for another 3 hours ending at 5:00 PM.
These times are flexible, normally by no more than 15 minutes delayed.

The best marksman on the winning team will take home the trophy.

All players on the winning side will receive the Rolling Eagle Patch on Sunday.
For Prices and more info click Here

Join our email update list, so you will know
about any schedule changes or weather updates
Questions?
Call Keith

239-980-9850

www.CampMilesPaintball.com