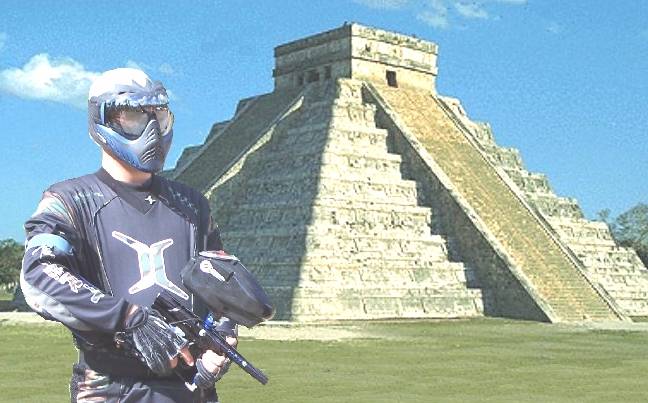 Lima Peru
Archeologists have discovered a huge pre-Incan obsidian ruin deep in the rainforest. Unfortunately the initial contact was led by a team of missionary college students who succeeded in inflaming the native priests who attacked the unarmed youths. Several were killed and others never escaped the fortress's black, mazelike interior. Later in a hospital interview, the expedition leader claimed that within the black fortress the native priests guard an ancient crystal skull, that could be used somehow to levitate the huge stone blocks.
Just days after this incident a rumor began circulating that the famed treasure hunter Indiana Jones, would return from retirement to lead a privately funded mercenary army. It is believed their intention is to seize the crystal skull. The ultimate goal being to discover what strange force is harnessed by the skull that allowed these primitive people to move such large stones without machines or draft animals.
The source of the private funding is rumored to a transportation firm in the magnetically levitated train industry. A natural source of levitation could change the shape of transportation the world over...


Visa and Mastercard available at field.
Free Camping Friday and Saturday Night f
Bathrooms & Showers (Male & Female)
Running water
RV Parking Available FREE
Fires in provided fire rings, Individual Grills, Camp Stoves, and Sterno are OK

We play Rain or Shine.
We provide an environment of fair and honest judges, allowing the players to experience a competition where hits on opponents matter and judges take action to remove cheaters, where scores accrue on the merits of individual effort. Our game objectives are simple and easily understood by all players, but still require teamwork and strategy to win. Scoring is continuously updated so that all can see the progress of the game as it unfolds.
No Pets, Drugs or Alcohol in the park.

No unchaperoned campers under 13 years of age.

290 feet per second DayLight Maximum Strictly Enforced.
Campers are welcome to begin arriving anytime after Noon on Friday.
Food Concessions At Reasonable Prices:
Breakfast Food: Bacon/Sausage and Egg Biscuits, waffles and oatmeal along
with coffee, hot chocolate and fruit cups and fresh bananas and apples for breakfast.
All Day: Hot Dogs, Burgers and Chicken sandwiches.
Evening: Pizza, Sloppy Joes, etc.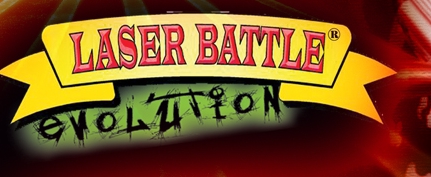 Laser Battle will be onsite Saturday
night demonstrating the latest
laser tech. Come try it