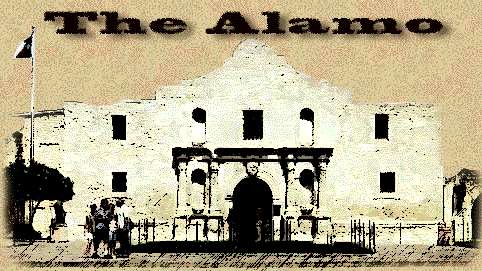 April 24, 25, 26 2009
This is a bring your own paint event!
We will have Paint, High Pressure Air and CO2
Available at reasonable prices.
Realizing that it would be difficult for the Texians to hold the Alamo, Houston ordered Colonel James Bowie to remove the artillery from the Alamo and destroy the complex. Bowie soon discovered that the Alamo garrison lacked draft animals, making it impossible to transport the artillery.
Neill was unwilling to abandon the fortress and persuaded Bowie of the location's strategic importance. In a letter to Governor Henry Smith, Bowie argued that "the salvation of Texas depends in great measure on keeping Bexar out of the hands of the enemy. It serves as the frontier picquet guard, and if it were in the possession of Santa Anna, there is no stronghold from which to repel him in his march toward the Sabine."
The Texians were unaware that Santa Anna had begun invasion preparations the year before. By late December, the Mexican Army of Operations had begun marching north; Progress was slow, and rations ran short. Temperatures in Texas reached record lows, and an estimated 15–16 inches of snow had fallen. Hypothermia, dysentery, and Comanche raiding parties took a large toll on the Mexican soldiers.
The Texians watched from the walls as approximately 1,000 Mexican troops, attired in dress uniform, marched into Bexar's military plaza to reinforce Santa Anna. The Mexican army celebrated loudly throughout the afternoon, The reinforcements brought the number of Mexican soldiers in Bexar to almost 2,400.
Santa Anna announced to his staff that the assault would take place early in the morning...
Additional Missions could be announced at any time.
The Night Game mission will entail destroying the Mexican Artillery Pieces,
Prizes will be awarded for the night game, and on Sunday at the conclusion.
Questions?
Call Keith

239-980-9850

www.CampMilesPaintball.com